An exceptional dining experience
where the surroundings are as vibrant as the food.
Lion Noir is more than a restaurant, more than a cocktail bar. It is a collection of curious diversity, storytelling visuals and timeless values.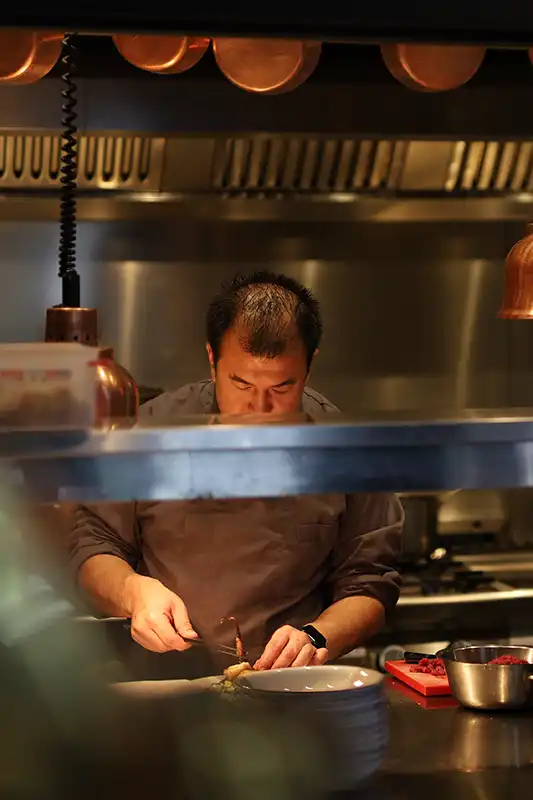 Hard to find, harder to leave…
We have an open position for a new Head Chef!
A big role to fill, we know, but we are convinced you, or a chef you know is ready to step into our kitchen and own it!

Send an email to: reservations@lionnoir.nl or serge@lionnoir.nl and who knows, maybe you will be the brand new Head Chef in the Lion Noir kitchen!
Hard to find, harder to leave…
We are looking for talented chefs, hosts and waiters to join the Lion Noir team.

Call us on +31 20 627 6603, email reservations@lionnoir.nl
or come by and schedule your first working day with us.
Showcasing the very best of local, seasonal and exclusive ingredients, let our Head Chef Sammy and his team delight and surprise you.